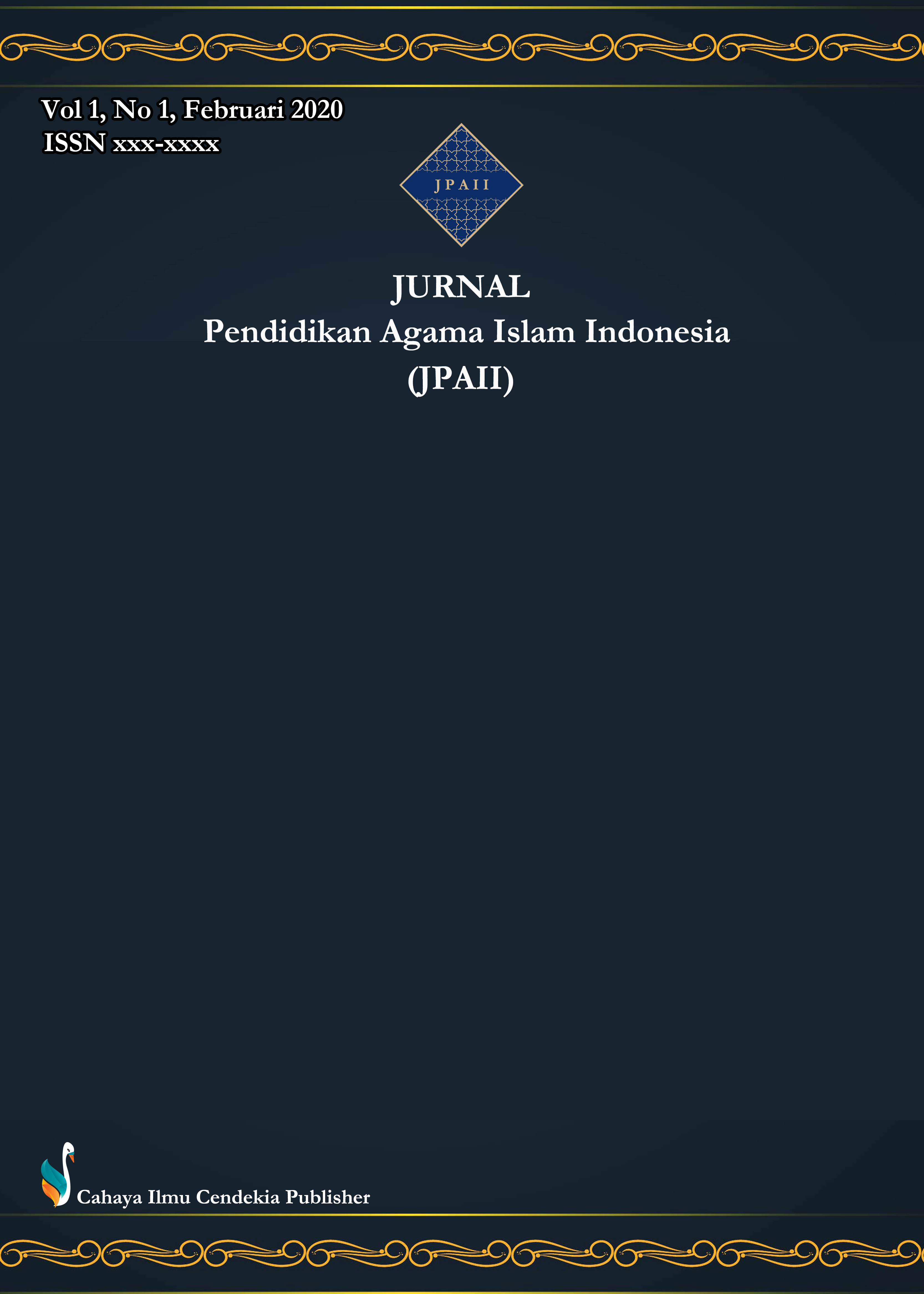 | | |
| --- | --- |
| Journal Title | Jurnal Pendidikan Agama Islam Indonesia (JPAII) |
| Initial | JPAII |
| Abbreviation | J. Pend. A. Isl. Ind |
| Frequency | 4 Issues per year (March, June, September, and December) |
| DOI | prefix 10.37251/jpaii by Crossref |
| Print ISSN | 2722-0397 |
| Online ISSN | 2722-628X |
| Editor-in-Chief | Wanada Siti Salsabilah |
| Publisher | Cahaya Ilmu Cendekia Publisher |
| Indexing and Abstracting | Google Scholar, BASE, Dimension, DOI Crossref, ROAD, GARUDA |
Jurnal Pendidikan Agama Islam Indonesia (JPAII) is a double-blind peer-reviewed education and teacher training journal. JPAII is intended to provide academic forums for researchers interested in discussing current and future education and teacher training issues, especially in the Muslim world. All articles will be reviewed by experts before being accepted for publication. Each author is solely responsible for the content of the published articles. JPAII is published four a year in March, June, September, and December. JPAII accepts unpublished, high-quality, original research manuscripts from quantitative, qualitative, and mixed research methodologies related to or associated with Islamic education. These issues include but are not limited to, practices, policies, and research in Islamic education from early childhood education to higher education which cover: Studies in Social Education; Studies in Science Education; Mathematics Education; Management Education; Teaching & Learning; Quality Education; Education Development & Society; Educational Technology; Language Education; Philosophy of Education; Religious Education; Teacher Education; Early Childhood Education. P-ISSN: 2722-0397 (print), E-ISSN: 2722-628X (online).